The CSE employs qualified staff to manage the University's sports facilities and promote physical activity through a Sport and Recreation Programme called Uni-Sports and Uni-Adventure. These programmes, offered during Semesters I and II and during the summer months, aim to introduce students to the benefits of physical activity and to introduce, develop and provide opportunities for participation in leisure-time activities and skills for current and post-graduation physical activity. Courses are offered in a wide range of activities for which qualified instruction and equipment are provided at a nominal fee to students. Full information on enrolment for courses can be obtained from the Flora Ho Sports Centre and this website.
Sports Teams
The Centre for Sports and Exercise (CSE) provides an excellent environment for students to develop and explore their talents in different sports. With the support of CSE, over twenty sports teams have been established and are managed by CSE and its team advisors. The U-Teams represent HKU in the inter- university competition held by USFHK as well as AIG. Some outstanding sports scholars from HKU U-Teams have also taken part in major Games events such as Asia Games, Olympic Games, World University Games, as well as other prestigious international sports competitions.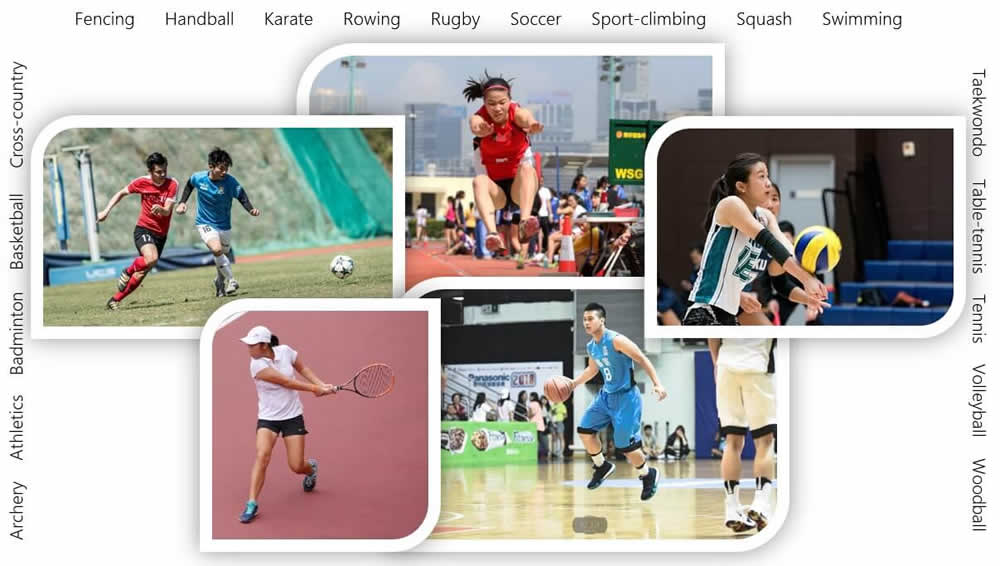 U-TEAM SPORTS PERFORMANCE SEMINAR SERIES
Enhancing your knowledge on sports performance is one of key vehicles to maximize your sports potential and help you execute your best performances in the competition. This seminar series aims to introduce effective and scientifically-based strategies for enhancing sports performance and minimizing injuries for U-team members.
Please click
HERE
for details.
Inquiries: Mr. Matthew Fung, Sport and Recreation Officer (
matfung@hku.hk
or 2819-8117)