HKU Excellence Awards - Outstanding Professional Services Award (Team)
10 Apr 2018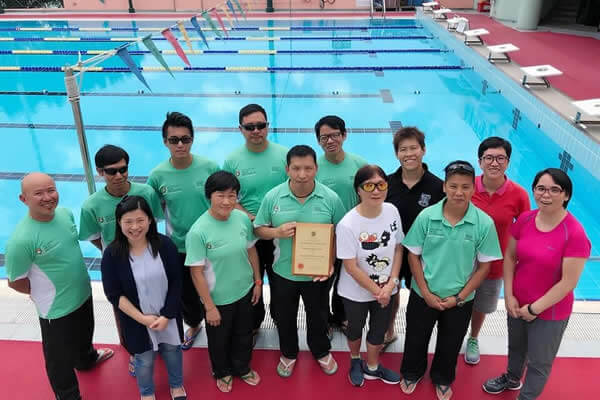 This is the video abou the Outstanding Professional Services Award (Team). If the video is not shown, your browser does not support the video tag.
Facilities Management Team (FM Team) of the Centre for Sports and Exercise is awarded the Outstanding Professional Services Team Award 2017 on 26 Mar. 2018.

The FM Team is awarded the Outstanding Professional Service Award because the team had overcome a lot of challenges in 2017 with commitment and innovation. The challenges include grass on the sports ground was growing poorly and improvement in staff turf management skills was urgently needed; floodlights of the Athletic Stadium needed replacement urgently as that was causing cancellation of sports training; difficulties were met in the recruitment and retention of ground staff; traditional paper-based communication channels caused inefficient workflow and reporting systems.